I read with interest Saturday's story in the Globe and Mail entitled "Flawed R&D scheme costs taxpayers billions" by Barry McKenna (see http://www.theglobeandmail.com/report-on-business/flawed-rd-scheme-costs-taxpayers-billions/article1939418/).  One of the things my company does is SR&ED consulting — helping companies determine if they have SR&ED-eligible projects, helping them document their projects in order to apply for SR&ED credits, and helping them establish processes to tap into SR&ED tax credits when SR&ED-eligible work is performed in the future.
The funny thing is, I agree with much of what Mr. McKenna says in Saturday's article, but I still believe the SR&ED program is worthwhile.  Is it flawed?  Yes.  Show me a tax program that isn't.   Interestingly, it is not uncommon to question government incentive  programs like SR&ED, no matter what country you're in.  Yesterday's Oregonian newspaper, for instance, had an article questioning Oregon's green energy incentives (see http://blog.oregonlive.com/politics_impact/print.html?entry=/2011/03/how_many_jobs_from_oregons_gre.html).
I don't know if SR&ED fully meets its implied social objective of increasing R&D in Canada.  But I do know it helps retain and increase employment in the technology sector.  One of my clients,for instance, was doing really innovative R&D, but he was using offshore resources to do much of it.  I explained that if he used employees here instead, he would be able to tap into SR&ED tax credits that might enable him to grow the business entirely within Canada.  As a result he has hired two new employees in Canada and has opened an office here as well.  He expects to hire three more in Canada — changing his mix so that instead of having 1 or 2 employees here and 4 overseas, he will have six in Canada and one or two overseas.
Another client would almost certainly have closed their doors in 2009 due to the recent financial crisis.  Most of their customers were in the US and their business virtually dried up by the beginning of 2009.  Instead, they downsized a bit, focused on R&D, obtained SR&ED credits as a result, and are coming out of the recession with a stronger product portfolio.  They are a stronger company now.  They and their employees are thriving in Canada and are paying taxes.  The alternative?  I hate to think about it:  All of those jobs overseas?  Many of the employees on EI?  Loss of a truly innovative technology company?
Oh, and please note that other countries are using R&D tax credits to create or retain industries and jobs.   The USA, Mexico, Australia, France, China, India and others all provide generous credits.  (See http://www.scitax.com/pdf/Scitax.International.RD.Tax.Credit.Survey.Table.pdf).  Just to state the obvious here:  It's hard enough to compete in the global economy, and I appreciate the fact that our government helps us do that.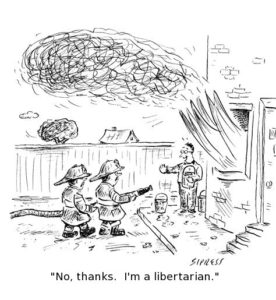 So, what's the problem?  I think that Mr. McKenna's article was correct about the unscrupulous use of SR&ED credits by companies that don't deserve them.  They are taking advantage of the subjectiveness of the assessment process and of the lack of resources at the CRA to more thoroughly examine every case.
There is little I can do about that other than to make sure that I only assist companies that have valid claims and who are willing to do the work needed to fully document them.  When they do that, I'll go to the mat with the CRA for them to make sure their legitimate claims succeed.